EKSU Post-UTME/DE 2021: cut-off mark, eligibility and registration details
Posted by
Dende
23rd November, 2021   |   Comments
This is to inform all UTME and DIRECT ENTRY(DE) candidates who have applied for admission into the Ekiti State University (EKSU), Ado-Ekiti, for the 2020/2021 academic session, that the online screening exercise will commence on 29th November 2021(please note that there will be no Examination)
The University will also consider UTME candidates who did not choose EKSU initially but scored 160 and above in the last UTME, and are ready to change their first choice of institution to EKSU on their JAMB CAPS. Ekiti State University (EKSU) will give concession to successful students from its Pre-Degree Programme, in keeping with Senate approval.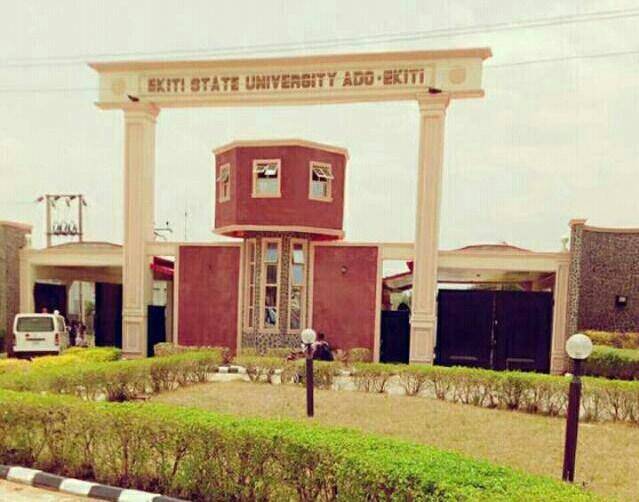 Candidates who have not written their O'level examinations should not apply for the PUTME screening exercise. They are to apply as soon as the results of their O'level examinations are released.
The University minimum UTME scores for Law, Nursing and Medicine (MBBS) are 250, 220 and 250 respectively. Candidates who scored lower in any of the aforementioned courses may apply for PUTME screening into other courses of their choice and effect the change on JAMB CAPS in order to be considered for admission. Please, note that, EKSU accepts JUPEB (minimum of 7 points) and NOT IJMB for admission.
ELIGIBILITY
EKSU will admit only candidates who made at least five (5) credit passes in SSCE/NECO/NABTEB in the relevant subjects AT NOT MORE THAN TWO SITTINGS. (Direct Entry candidates must possess a minimum of Upper Credit for engineering courses and Lower Credit for other courses). Direct Entry candidates who are interested in changing their first choice of institution to EKSU may also be considered. Direct Entry candidates should process their transcripts, which must get to EKSU via this email: [email protected] on or before 29th December 2021 failing which their applications for admission will not be considered.
Any candidate who fails to participate in the screening exercise will not be considered for admission into the University. Any false information uploaded by the candidate will lead to automatic disqualification.
INSTRUCTION TO ALL CANDIDATES
A. i. To apply for 2021/2022 UTME/DE go to eksuportal.eksu.edu.ng. click on ADMISSION, you will be directed to the online application portal.
ii. Sign up' by providing the required details to create an account. MAKE SURE YOU PROVIDE YOUR ACTIVE EMAIL AND PERSONAL PHONE NUMBER, a verification email will be sent to you.
iii. After successful sign up, click LOGIN to log on to your dashboard, applicants are to login using their CORRECT Email or JAMB registration number as 'username' and enter your password provided while signing up.
iv. On your dashboard select the type of application (2021/2022 PUTME application). The next page requires inputting the applicant's JAMB Registration Number (UTME). For applicants who chose EKSU, their information will be populated automatically and they can proceed to fill in their other details. Applicants who did not choose EKSU as first choice will have to fill in all their correct details first of which is their JAMB Registration Number on the form page.
The next page requires PAYMENT FOR THE PUTME SCREENING FORM, click on PAY NOW to redirect you to REMITA online Payment.
 v. On Successful payment, the application form will be opened, attach your 1″ x 1″ coloured passport photograph with red background in JPEG format only on the form page.
vi. Upload details of your O'Level result(s) obtained at not more than two sittings at the following examinations: WAEC/SSCE, NECO and NABTEB.
vii. After undergoing the above procedure, preview, confirm, submit and print out the completed screening form.
University of Mkar 3rd Batch Post-UTME screening exercise, 2021/2022
Posted by
Dende
2nd December, 2021   |   Comments
University of Mkar, Mkar wishes to announce to all applicants seeking admission into the Undergraduate Programmes of the 2021/2022 Academic Session to her Third POST UTME Screening
Date: Monday 6th December to Wednesday, 15th December, 2021.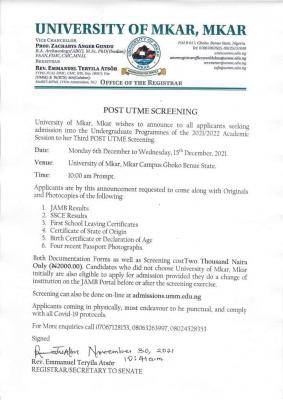 Venue: University of Mkar, Mkar Campus Gboko Benue State.
Time: 10:00 am Prompt
Applicants are by this announcement requested to come along with Originals and Photocopies of the following
1. JAMB Results
2. SSCE Results
3. First School Leaving Certificates
4. Certificate of State of Origin
5. Birth Certificate or Declaration of Age
6. Four recent Passport Photographs.
Both Documentation Forms, as well as Screening, cost Two Thousand Naira Only (2000.00). Candidates who did not choose the University of Mkar. Mkar initially are also eligible to apply for admission provided they do a change of institution on the JAMB Portal before or after the screening exercise.
Screening can also be done on-line at admissions.umm.edu.ng
Applicants coming in physically, must endeavour to be punctual, and comply with all Covid-19 protocols.
For More enquiries call 07067128153, 08063263997,08024528353
LASU students declare support for Governor Sanwo-Olu's peace walk
Students of the Lagos State University (LASU) have thrown in their support for the proposed Peace Walk Initiative by the Lagos state government following the controversies that trailed the initiative when it was first announced on Tuesday, November 30.
The students pledged to accompany Lagos state governor, Babajide Sanwo-Olu for the peace walk after he paid a visit to the school to commission the newly built students arcade at the institution.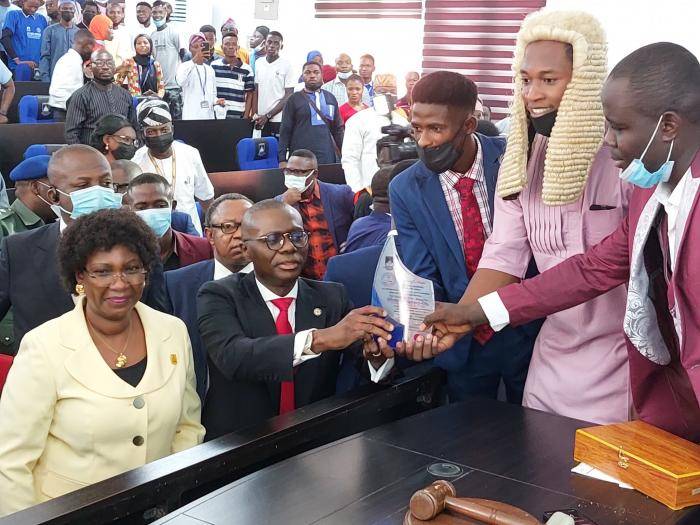 The governor was welcomed by hundreds of students of the school led by the president of the Student Union Government, Comrade Oladipupo Uthman Badmus, and Speaker of the Students Union Representatives, Rt. Hon. Mustapha Adejuwon.
The student union representatives described the Governor described as a youth-centric Governor and commended him for the giant strides in Lagos State, especially in the education sector.
FUNAI releases post-UTME results for 2021/2022 session
Posted by
STA 222
2nd December, 2021   |   Comments
This is to inform all candidates who participated in the post-UTME Screening exercise of FUNAI for the 2021/2022 academic session that the results have been released and can be checked following the results as outlined below:
How to Check AE-FUNAI Supplementary Post-UTME Screening Result 2021/2022 Session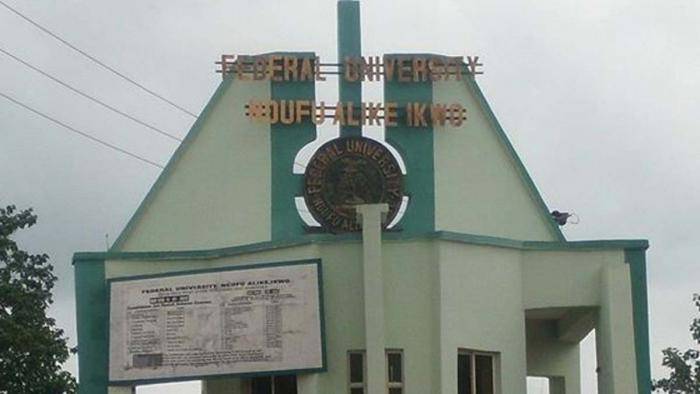 To access the result, candidates are expected to pay One Thousand Naira (N1,000.00) only, by following the steps below:
1. Kindly log on to FUNAI Post UTME result checking portal via "https://portal.funai.edu.ng/login.aspx 
2. Enter your "JAMB Registration Number" to login
3. Select your payment option: Bank IT (Card payment ) or Generate invoice
4. Generate invoice from the portal Proceed to any bank for your payment
5. Proceed to any bank with your etranzact invoice number to pay
6. Return to the porta, login and enter your "Etranzact PIN"
7. Proceed to check your PUTME screening result. 
Goodluck!!